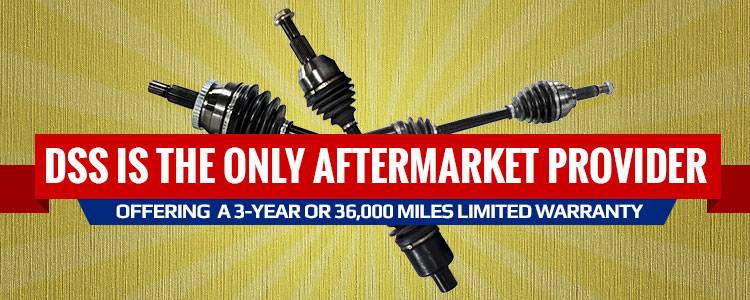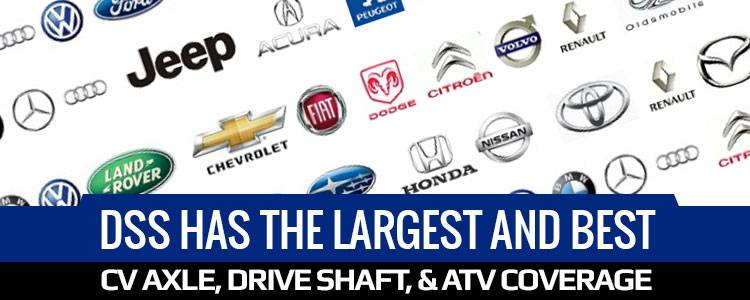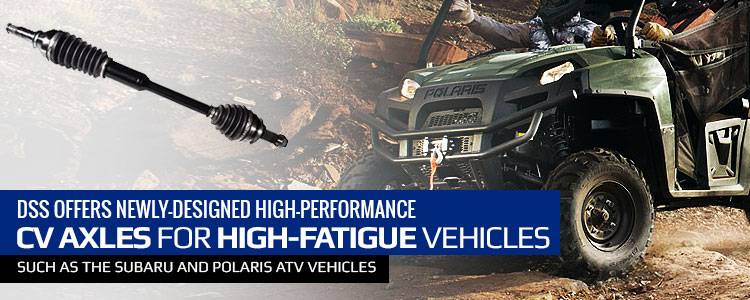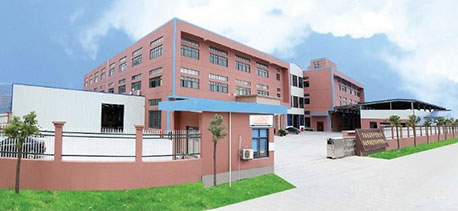 Welcome to DSS
DSS engineers, researches, designs, develops and distributes the highest quality CV Axles and Drive Shafts for the Aftermarket.
DSS has the largest and best CV axle coverage in the industry and offers an easy to use eCatalog for easy accurate parts lookups.
DSS offers a new design High Performance CV Axles, for high fatigue vehicles such as the Subaru and Polaris ATV vehicles
DSS offers NEW conventional Drive shafts for vehicles like BMW, Jeeps, Volvo and etc.
DSS is the only aftermarket provider offering 3 years or 36,000 miles limited warranty, the equivalent of most OEM's.